We Have You Covered
We know that the cost of eye exams and prescription eyewear can be an area of concern, especially for larger families. That's why we partner with a variety of vision insurance and medical plan providers to help you access the eye care you need.
A vision insurance policy is not the same as medical insurance. Regular medical health insurance plans protect you against financial losses due to unexpected eye injuries or disease. Vision insurance, on the other hand, is a wellness benefit designed to provide routine eye care, prescription eyewear, and other vision-related services at a reduced cost.
Contact us today to schedule an appointment and learn more.
Participating Insurance Providers
If you do not see your plan listed here, please give us a call, and are happy to assist you. Our staff is also available to answer any questions regarding your benefits.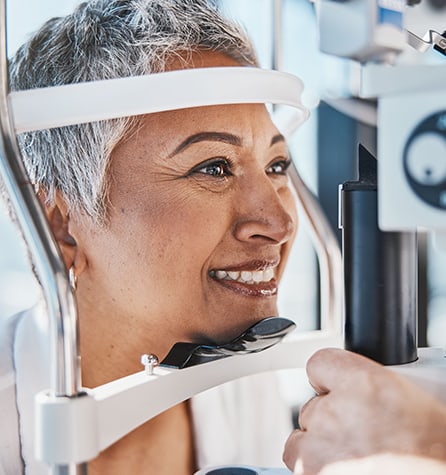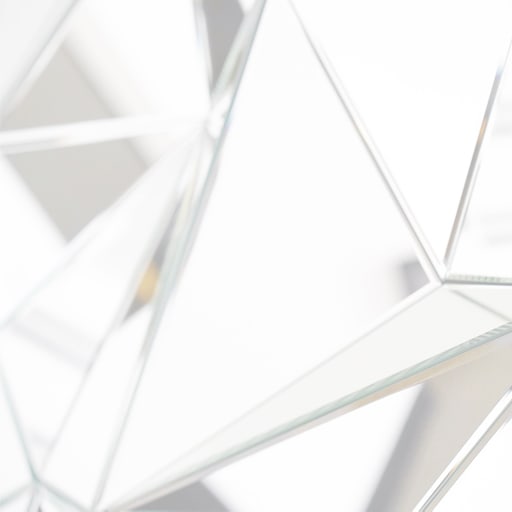 FAQs of Vision Insurance Plans
How & where does one obtain vision insurance?
Individuals can buy a vision benefit plan. Vision insurance plans may be available through your place of employment, school district, or through social plans like Medicare or Medicaid.
Indemnity health insurance is traditional insurance that allows policyholders to access the medical providers of their choice. Vision insurance is often a value-added benefit included in indemnity health insurance plans, health maintenance organization (HMO) plans, and plans offered by preferred provider organizations (PPOs).
An HMO health plan requires its members to access health care only from HMO providers. HMOs provide health care services to plan members at discounted rates. HMOs include a range of healthcare professionals—doctors, laboratories, and hospitals.
A PPO is a network of healthcare professionals who provide healthcare services to members at discounted rates. Plan members may use out-of-network providers, but they'll usually pay more for the services rendered.
What types of vision insurance plans are available?
Vision insurance comes in 2 forms, a discount vision plan or a vision benefits package.
Discount Vision Plan: Eye care at fixed, discounted rates after an annual premium or membership fee and a deductible are paid.
Vision Benefits Package: Usually, a vision benefits package requires an annual premium or membership fee, a yearly deductible for each enrolled member, and a co-pay each time a member accesses a service.
Discount vision plans and vision benefits packages are custom-designed to meet the different requirements of a wide range of customers, such as unions, big, mid-size, and small companies, and school districts.
What is included in vision insurance?
Standard Vision insurance usually includes the following services and products:
LASIK and PRK vision correction at discounted rates
Annual eye examinations
Contact lenses
Eyeglass frames
Eyeglass lenses
Usually, services acquired from network providers are more affordable than services from out-of-network providers.
Are there payment options?
If group vision insurance is available from your employer, you pay for it through payroll deductions or flexible spending accounts.
A flexible spending account, sometimes referred to as a cafeteria plan, allows an employee to use pre-tax dollars to purchase selected health benefits such as vision insurance. This plan saves you money because you receive the full benefit of income that has been set aside for health costs, making it not subject to or reduced by taxation.
If you are self-employed or if your employer does not offer vision insurance, then you can expect to be billed monthly or annually.
What's in Your Vision Insurance Plan?
There are more options for vision insurance today than ever before. Whether your vision insurance plan is one you choose as an additional benefit in your employer's health benefits package or vision coverage you seek on your own through an insurance company or vision benefits provider, there are basics you should understand to make the most of vision insurance.
Understanding Vision Plans & Coverage
The options available to you in vision plans can be daunting. If you've chosen your vision insurance through your employer, your HR department and the insurance company literature—and websites—are a good place to start to understand what your vision insurance plan does and does not cover.
Vision Benefits Package
Often purchased as an addition to traditional employer-provided healthcare, this type of vision insurance includes a fixed set of benefits related to eye health and maintenance, such as routine eye exams and testing, discounts for corrective eyewear, and even benefits that reduce the cost of eye surgery. Vision insurance like this typically includes a network of participating eyecare professionals who have agreed to honor the plan particulars.
This type of vision insurance plan has evolved over the years to include more personalized choices for the consumer in the form of defined contribution vision coverage—where you, the consumer, choose the particular services and discount offerings based on what you expect your vision expenses to be.
Many of these vision plans involve using pre-tax dollars deducted automatically by your employer in the form of Flexible Spending Accounts, 'Cafeteria' Plans, Health Savings Accounts, or Health Reimbursement Accounts. Each has particular tax advantages and drawbacks you should discuss in full with your vision plan administrator or provider and, if necessary, a tax professional.
Vision Discount Plans
While similar to traditional vision benefits, this type of vision insurance is generally less flexible than a vision benefits package because it offers flat discounts across the board for a wide menu of vision-related services, including specified discounts on eye exams, eyeglasses and contact lenses, and even many surgical procedures.
You agree to pay the difference in cost in full—however, these types of plans generally offer lower premiums than traditional vision benefit plans.
Vision insurance like this typically includes a "network" of participating eyecare professionals who have agreed to honor the stated discounts within the vision plan, so long as you agree to pay the difference.
Vision Insurance Planning
It may sound confusing at first, but you can plan to use your vision insurance to your maximum benefit by fully understanding what is specifically covered or not covered under your vision insurance plan and by also discussing options with your eye care professional to see how best to apply your particular vision coverage to your eyecare expenses.
This planning includes fully understanding any traditional health insurance coverage you may have. Unexpected eye injury, or the onset of certain eye diseases and their related treatments, is often covered by your traditional health insurance rather than your specific vision insurance plan.
The point here is—it's your vision insurance, your vision coverage—understanding your particular vision insurance plan is critical to maximizing those benefits.
Use It or Lose It, Vision Insurance Benefits do Expire
Depending upon the type of vision insurance plan you've enrolled in, your vision insurance benefits may expire annually. This means if you don't "use it," you "lose it" until the next year. Since you are contributing your hard-earned money toward your vision coverage, there's really no excuse to skip your annual eye exam or see your optometrist should you experience any changes in your vision.
What's more, many of the defined contribution vision insurance plans (Flexible Spending Accounts in particular) don't allow for your deposited money to roll over into the next year. If you don't spend what you've allocated, you may be at risk of losing that money entirely.
Think beyond the traditional examination to a second pair of eyeglasses, prescription sunglasses, photochromic lenses, or eyewear that's specifically designed to fit your lifestyle. All might be within ready reach if you maximize your vision insurance coverage.
We want to give a special thanks to the National Eye Institute of the National Institutes of Health for the source material that aided in the creation of this website.

Options with CareCredit
As a service to our patients, we are pleased to offer the CareCredit card, the nation's leading patient payment program. CareCredit lets you begin your procedure immediately—then pay for it over time with low monthly payments that are easy to fit into your monthly budget.
So, you can begin your vision care today and conveniently pay with low monthly payments. CareCredit offers a comprehensive range of no-interest and extended payment plans.
No Interest Payment Plans
No interest if the balance is paid within the specified time period
Low minimum monthly payments
Payment Plans
24, 36, 48, & 60-month plan options
24, 36, and 48 financing terms are for purchases of $1,000 or more with a 14.9% APR
Purchases of $2,500 or more qualify for the 60-month offer with a 16.9% APR
With CareCredit, you pay no up-front costs, no pre-payment penalties, and no fees. Plus, CareCredit is a revolving credit line for additional treatment or add-on charges without the need to re-apply. It only takes a few minutes to apply for CareCredit, and you may receive an online decision in seconds!
Apply now and contact our staff for more information.
Come Visit Us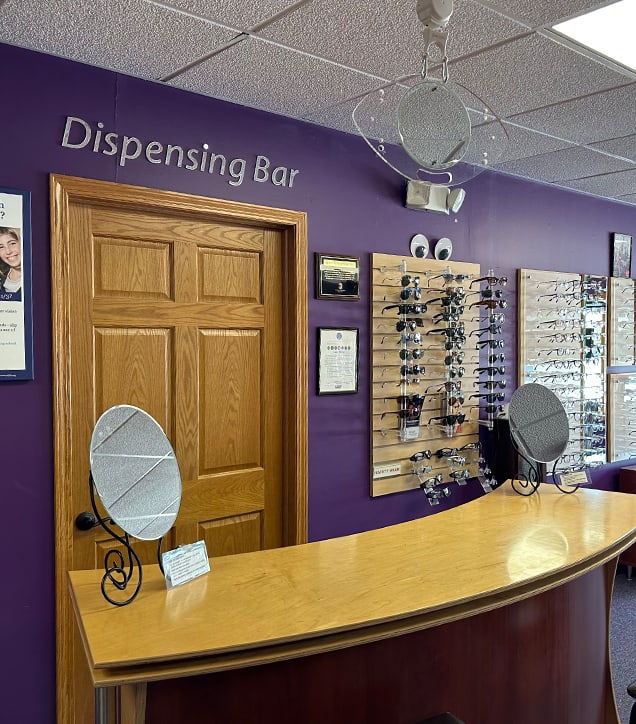 Our Address
373 N. Wood Dale Road

Wood Dale

,

IL

60191
Hours of Operation
Monday

:

10:00 AM

–

7:00 PM

Tuesday

:

10:00 AM

–

5:00 PM

Wednesday

:

10:00 AM

–

5:00 PM

Thursday

:

10:00 AM

–

7:00 PM

Friday

:

10:00 AM

–

4:00 PM

Saturday

:

Closed

Sunday

:

Closed
Book Appointment